Suddies is a laundromat that caters to both children and adults alike, aiming to take away some of the stress of 'adulting'.  A homey, fun filled environment, Suddies offers various laundry services as well as childcare an adventure play area and a tasty cafe. A laundromat with the highest quality of service, so good that you may find yourself visiting not just on laundry days.
For the brand identity I wanted to portray the fun and adventurous personality of Suddies in a way that would appeal to both adults and children. By creating a logo with a strong colour palette and illustrative elements the brand becomes immediately diverse, adaptable and interactive. The logo variations bring a fresh and fun feel to the brand. I also created a downloadable custom typography 'Suddies Regular' to enhance the strength of the brand identity and ensure that it is immediately recognisable across both print and digital designs.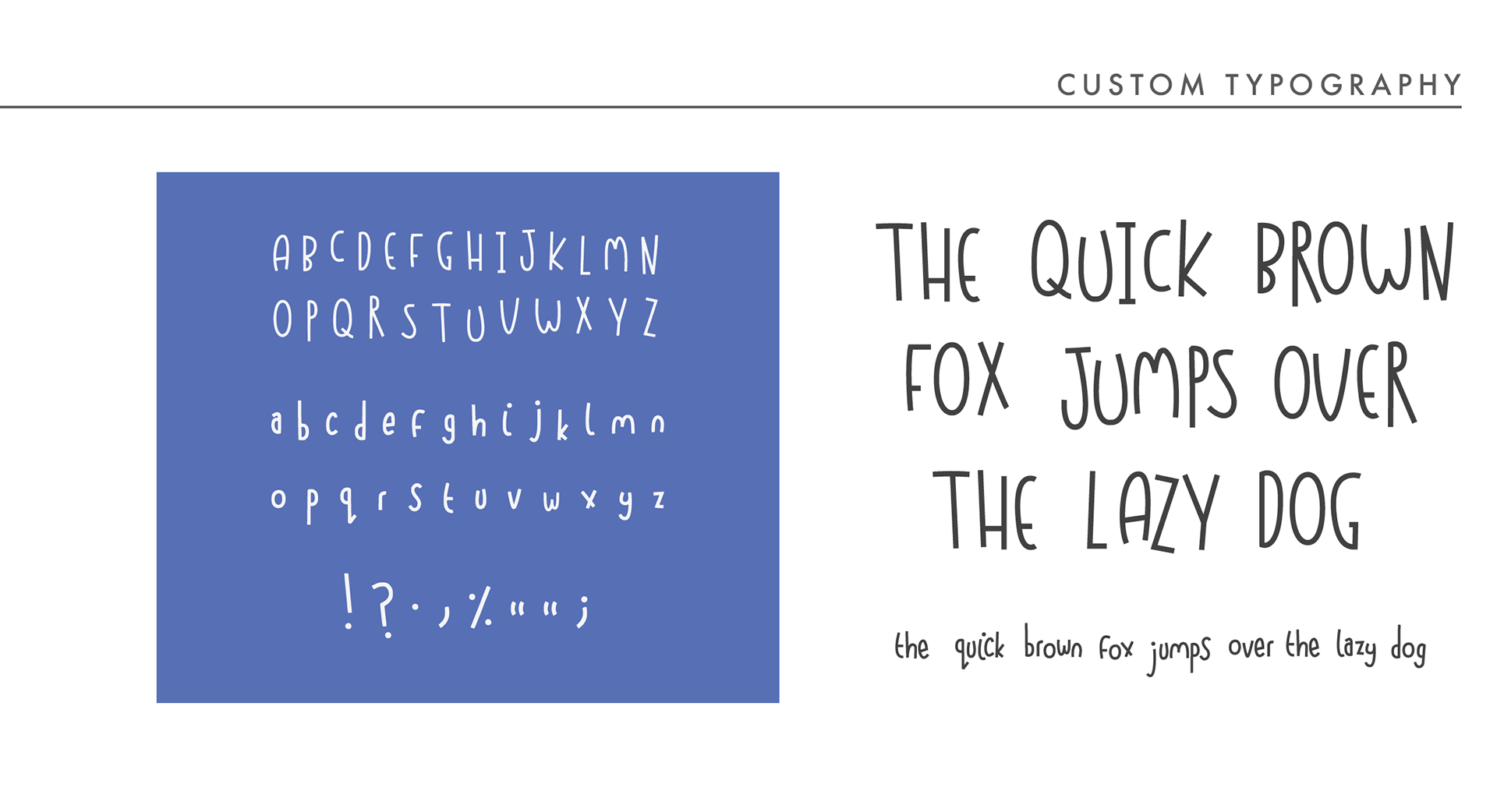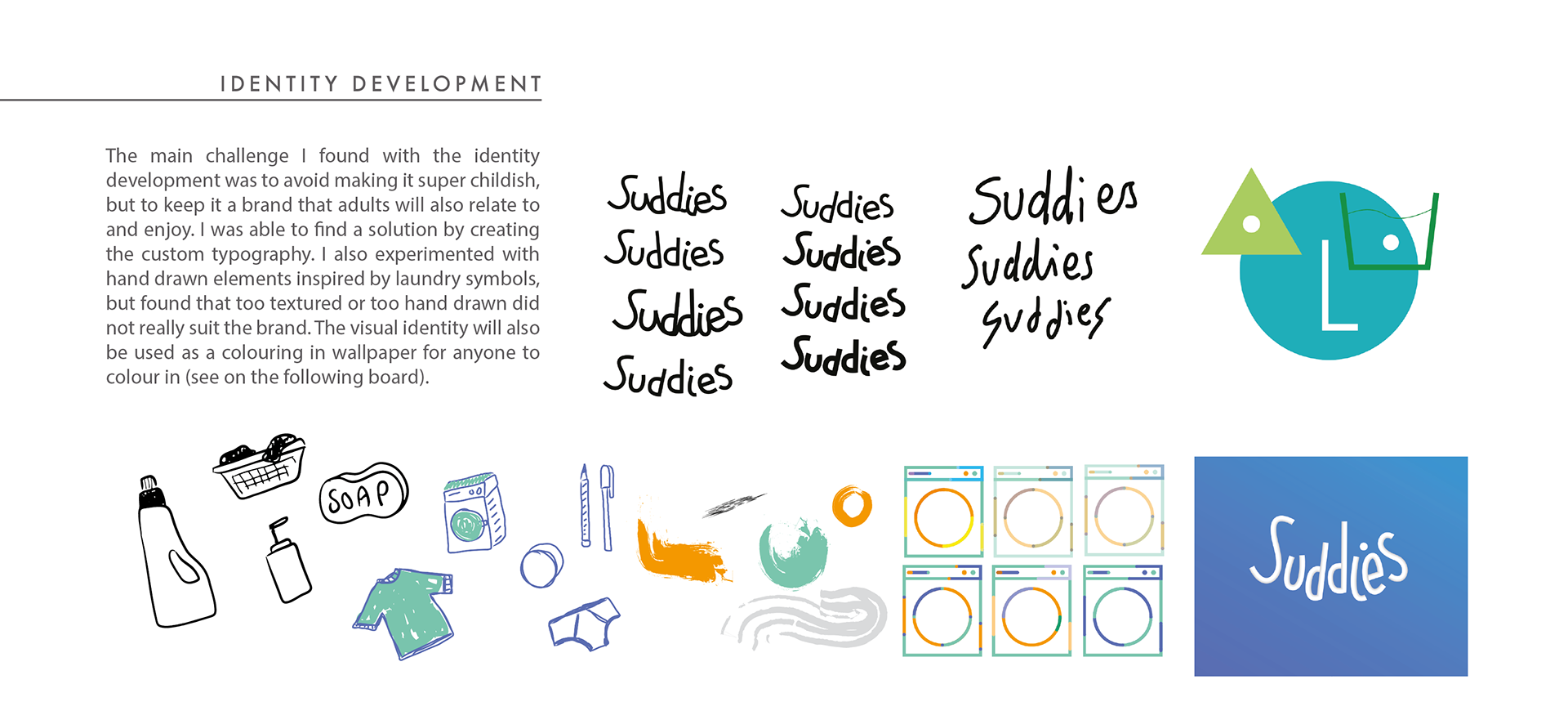 The brand identity can be easily applied to various physical apparel, all of which would be available for sale at the Suddies Laundromat as well as being used for staff uniform.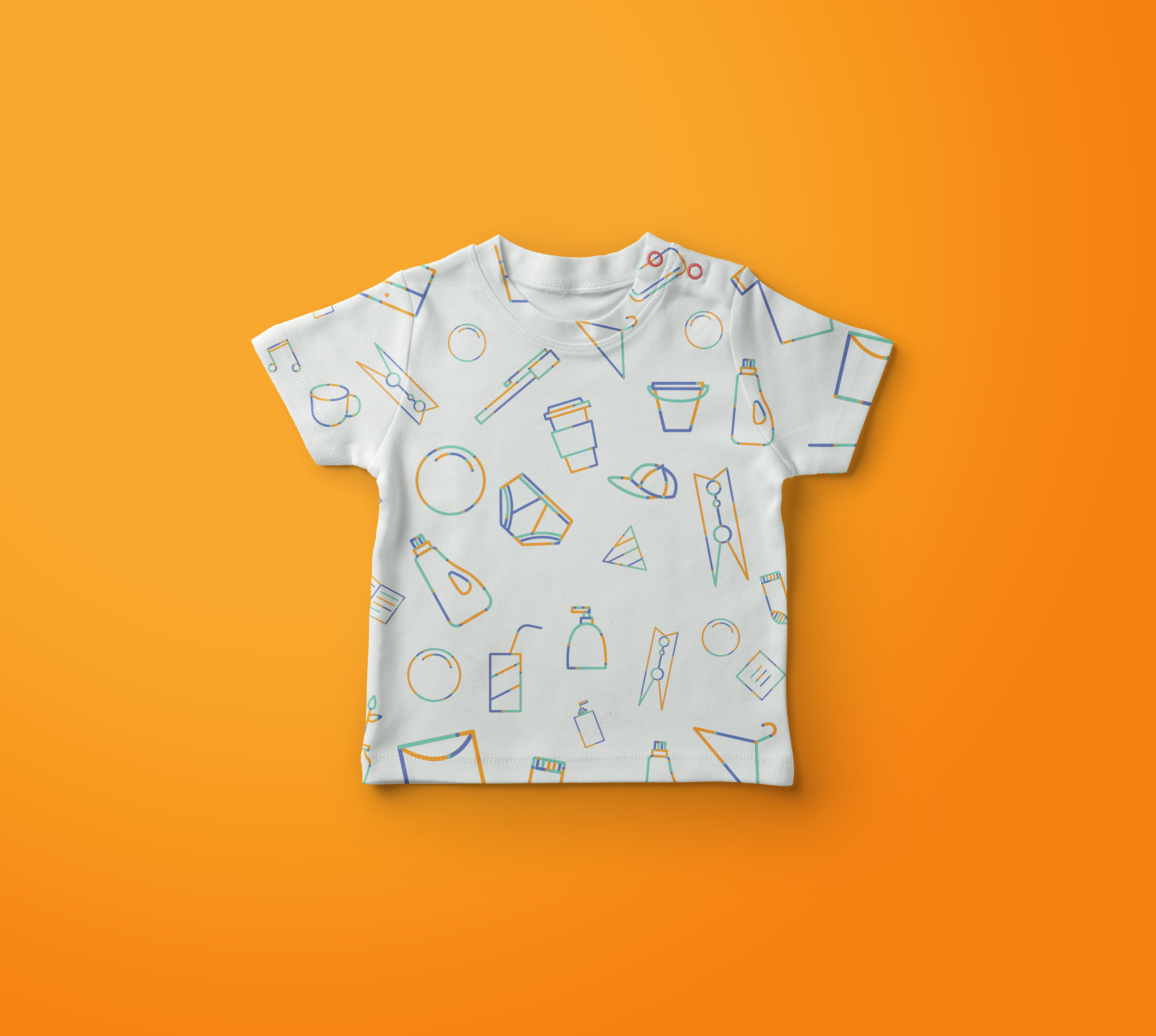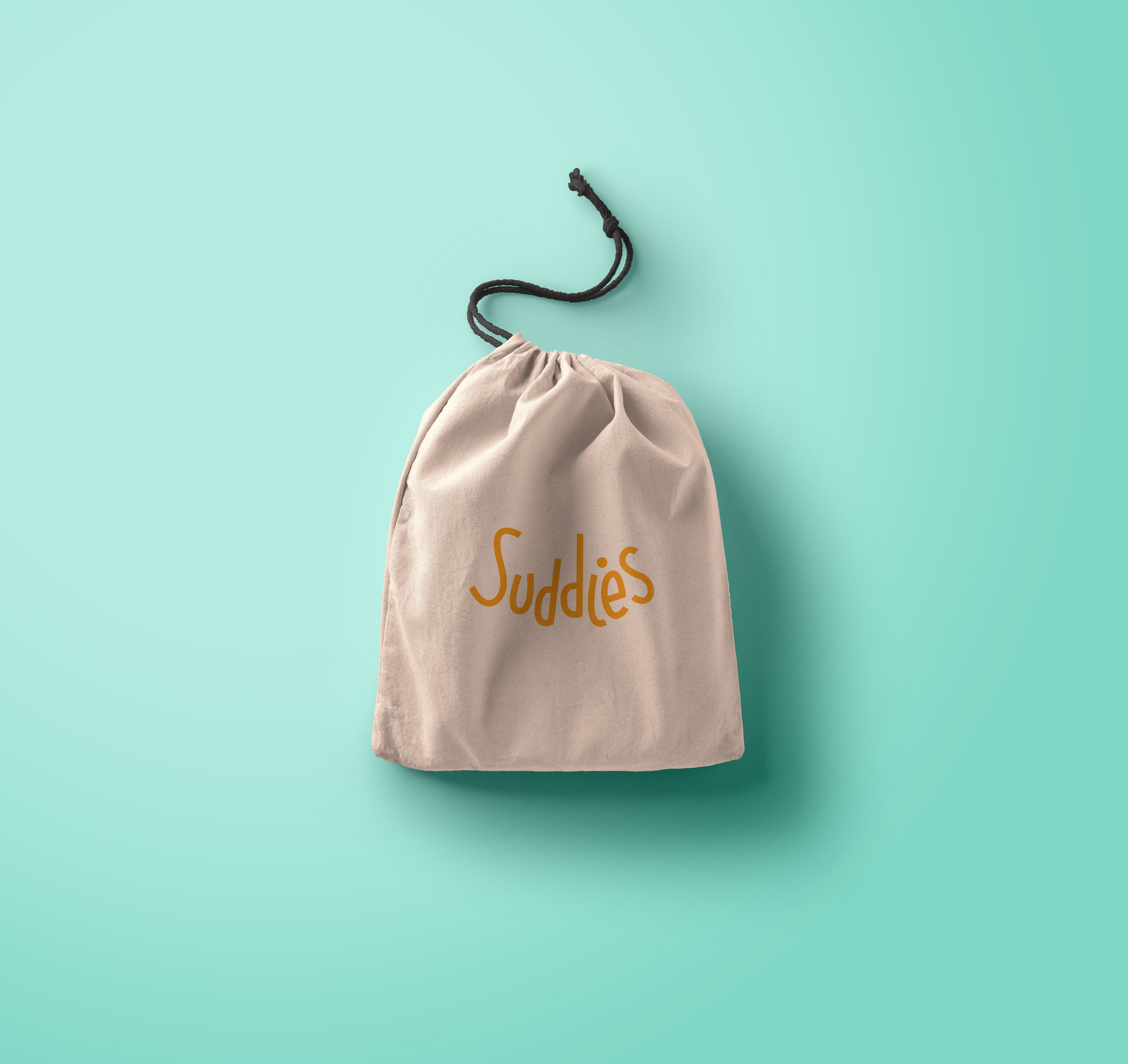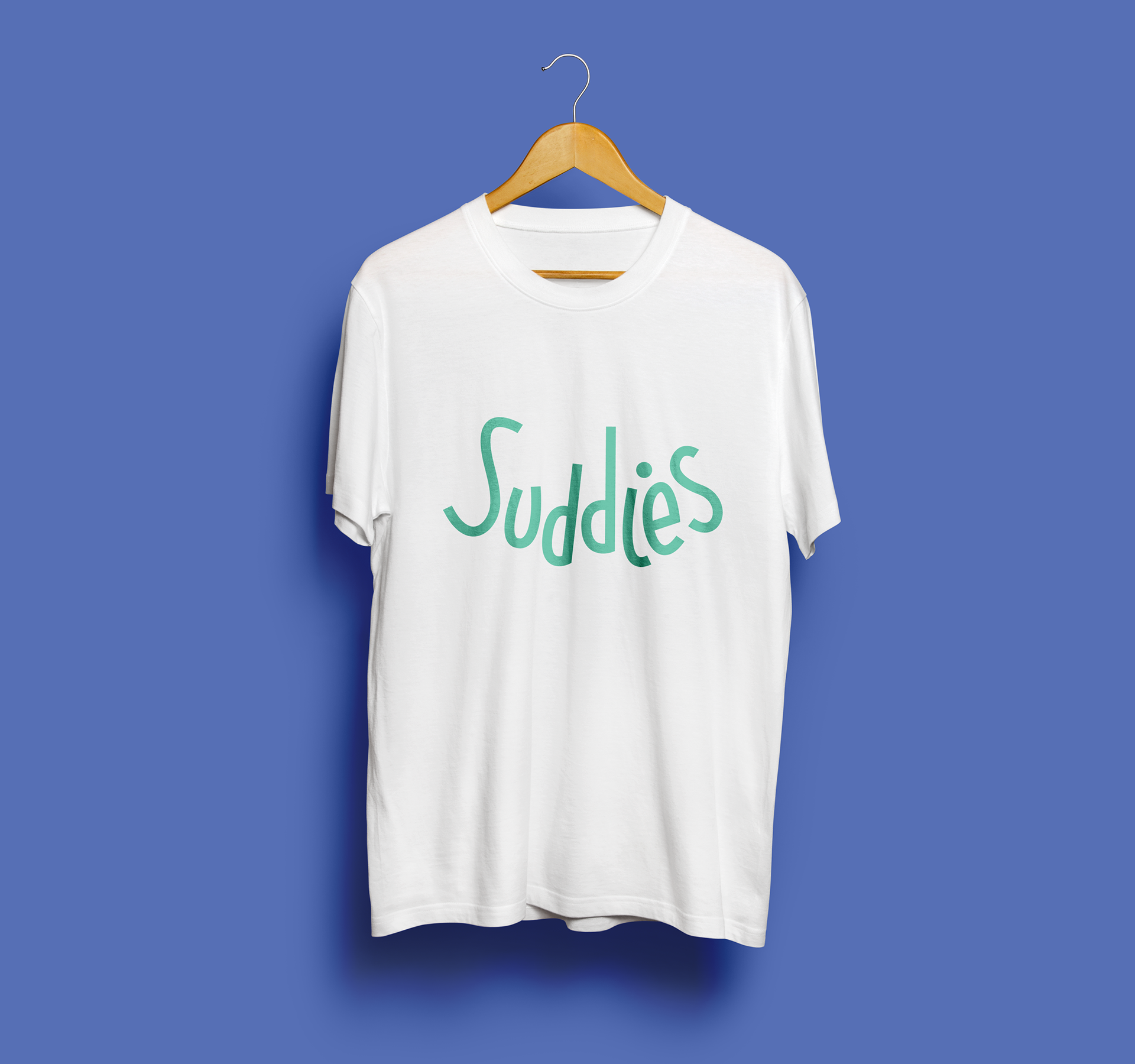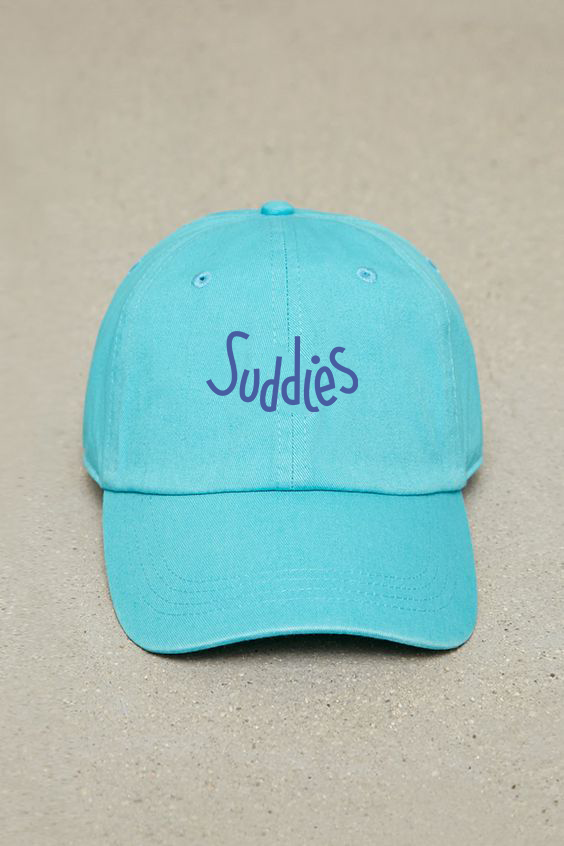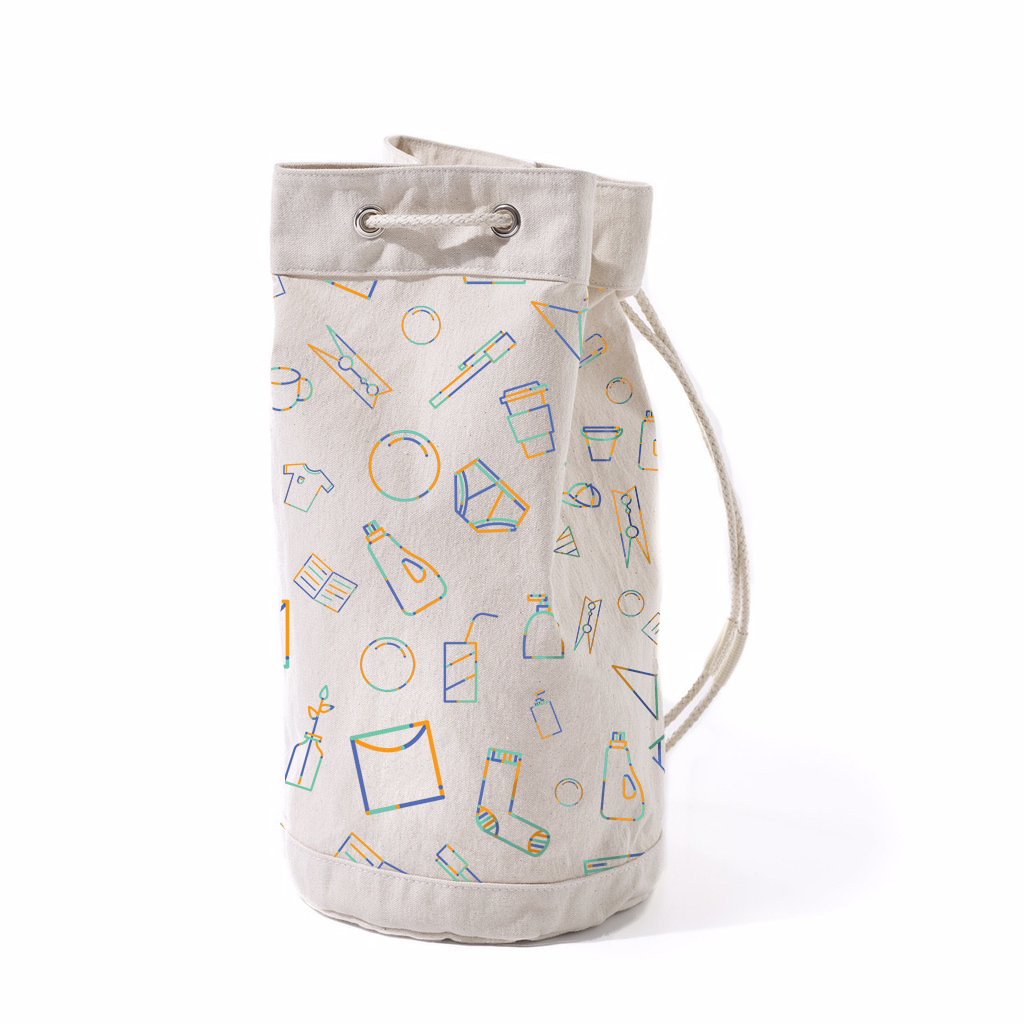 Through the Suddies App the customer is able streamline their laundry experience. The App offers a number of various functions:
- Pre book laundry machines
- Track when your laundry is done
- Register your child into childcare
- Tracking option for your child if you, so you know they are safe at Suddies whilst you run your errands
- Children Games
- Children Audiobooks
- Loyalty Cards
- Select what to put in your child's snackbox 
- Pre- pay through credit / debit card or snapscan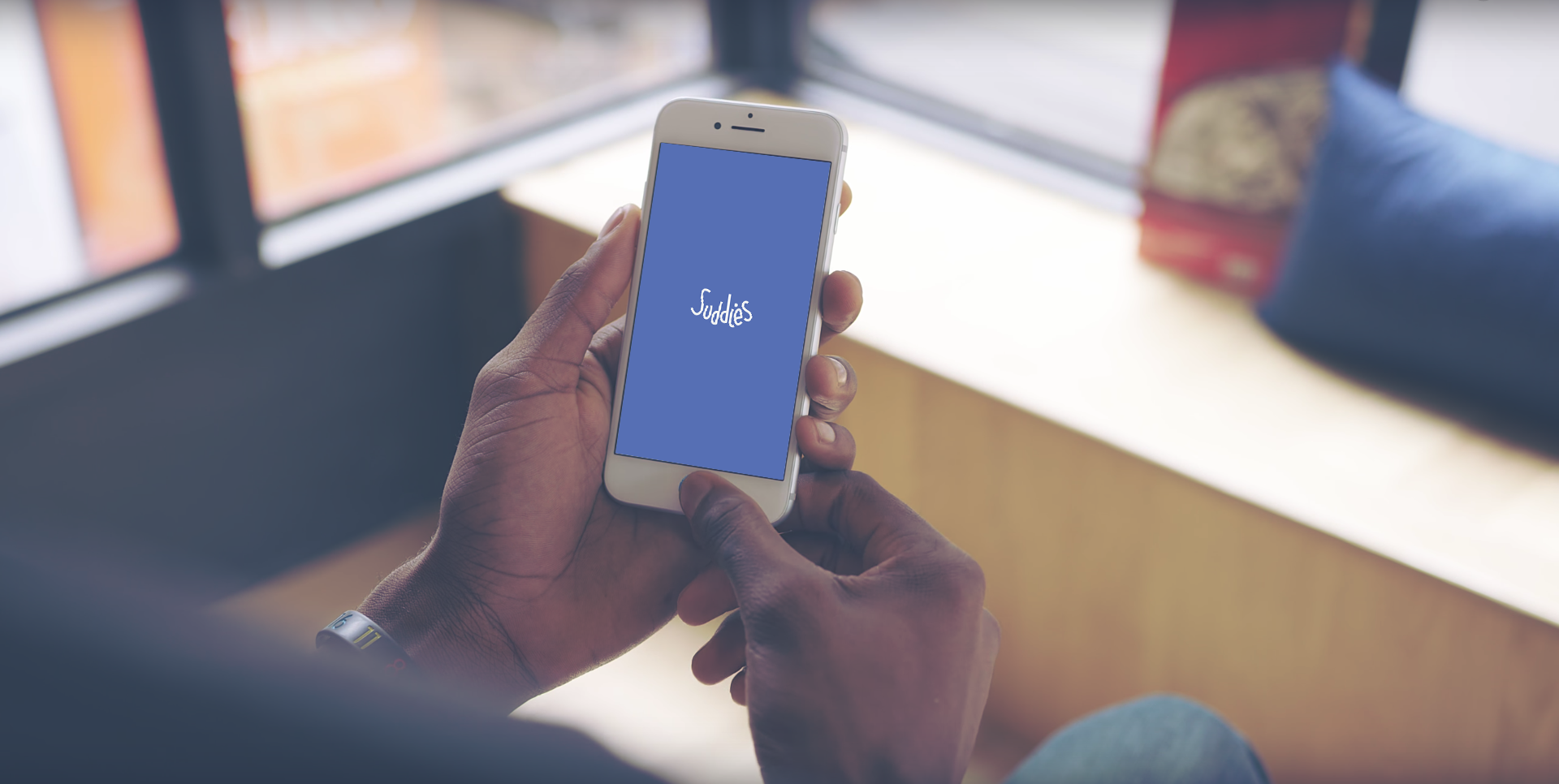 The brand style can be easily be applied to posters and information visuals throughout the Laundromat. 
Seen below on the menu, price list and childcare poster.